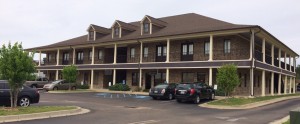 Gambrell & Associates, PLLC focuses its practice primarily in the area of bankruptcy, primarily representing debtors in Chapter 7, Chapter 13, Chapter 11 and Chapter 12 cases.  The links on our site will lead you to information about our attorneys and covers multiple questions that people have about the bankruptcy process and things we do to help our clients not only get the relief they need, but also helps them to understand what happens throughout a bankruptcy proceeding.  We have attempted to provide answers to frequently asked questions and give you an explanation on what will happen if you decide to file a bankruptcy case, whether you choose to file under chapter 7, 13, 12 or 11.   However, if you have a question that is not answered by reviewing this site, please feel free to contact us by phone, mail or use our message center to contact us by email.  Before reviewing the information contained herein or using our message center, please read the disclaimer concerning information on this site and email transmissions.
The best way to get quick answers to your questions is to call us at 662-281-8800 in Oxford or at 662-342-7700 in Hernando.  There is no charge for the call and we have three attorneys in our office that spend 90% or more of their time handling bankruptcy matters.  Thus, on most work days we can take your call anytime between 8:00 a.m. and 5:00 p.m. and if we can't take that call immediately, we will make an effort to return your call within 24 hours.
If you would like us to take a look at your situation and then contact you be phone or email to explain how chapter 7 or chapter 13 bankruptcy would work in your situation, then you can complete our:
FREE ONLINE BANKRUPTCY EVALUATION
The firm has locations in Oxford and in Hernando; however, we represent clients in simple to very complex bankruptcy matters over the entire North Mississippi region.  For clients that reside in Tupelo, Clarksdale, Grenada, Corinth, Houston and other areas 45 minutes or more from our office, we can handle our our appointments by telephone or Skype.  Thus, if a client chooses our firm to determine he/she should file for relief under the Bankruptcy Code, then that client can do this without having to travel to Oxford or Hernando.
Telephone numbers and our addresses are listed below:
ATTORNEYS
ROBERT GAMBRELL – link to Robert's bio

LEANNE ABBOTT – link to LeAnne's bio

BRIDGETTE DAVIS – link to Bridgette's bio

STAFF
Elizabeth Brown
Allyson Campbell
Rosalie Davis
Joann Flowers
Julie Pierce
Danielle Weaver

OXFORD CONTACT INFO
101 Ricky D Britt Sr Blvd, Ste 3
Oxford, MS 3865
Telephone                Fax
(662) 281-8800               (662)202-1004
HERNANDO CONTACT INFO
2170 Hwy 51  S, Ste 3
Hernando, MS 38632

Telephone                Fax                        

(662)342-7700                (662)202-1004
Robert Gambrell, the managing member of Gambrell & Associates, LLC one of four consumer bankruptcy attorneys in Mississippi that has been selected as a super lawyer by Mid-South Super Lawyers.   For more information about the selection process of super lawyers and other attorneys that have been selected as super lawyers, you should go the following Website: SuperLawyers.Com
Avvo.Com is a website that gives people the opportunity to ask questions and are generally able to receive responses form attorneys across the country.  Avvo also rates attorneys from 0 to 10, giving them ratings from average to superb.  Robert Gambrell has received a superb rating from Avvo as his Avvo Badge shows below.  If you would like to pose questions to attorneys on any issue, go to the following Website: Avvo.Com